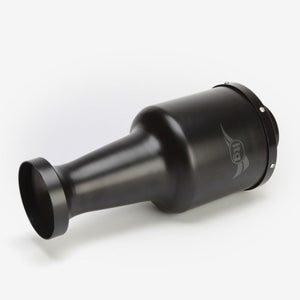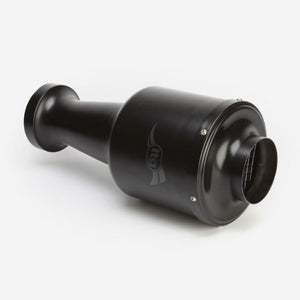 ARAB80 Airbox
Part Number: ARAB80
The largest aluminium airbox currently manufactured by ITG. See below to find the list of compatible vehicles.
Measurements
A - (Length) Measurement taken from airbox inlet (C), to filter spinning outlet (D). Rebated ARAB Spinning reduces length by approx. 20mm
B - (Width) Measurement taken at widest point of filter lid spinning.
Do not measure from screw to screw.
C - Inlet (Dirty air in) measurement taken as internal diameter.
See table for duct sizing guide.
D - Outlet (Clean air out) measurement taken as external diameter, and relates to ARAB spinning used.
All dimensions are in (mm)
| Part No. | A (Length) | B (Width) | C (Inlet) | D (Outlet) |
| --- | --- | --- | --- | --- |
| ARAB80/67R | 424.00 | 196.00 | 121.50 | 70.00 |
| ARAB80/80 | 461.00 | 196.00 | 121.50 | 83.00 |
| ARAB80/80R | 423.00 | 196.00 | 121.50 | 83.00 |
| ARAB80/86 | 455.00 | 196.00 | 121.50 | 89.00 |
| ARAB80/86R | 423.00 | 196.00 | 121.50 | 89.00 |
| ARAB80/93 | 448.00 | 196.00 | 121.50 | 96.00 |
| ARAB80/99 | 449.00 | 196.00 | 121.50 | 102.00 |
| ARAB80/114 | 445.00 | 196.00 | 121.50 | 117.00 |
| ARAB80/124 | 442.00 | 196.00 | 121.50 | 127.00 |